Shan Translation is principally in the business of 'Language Conversion', providing best pricing for native translations through offices in 9 countries. A 40 member 'All Women Team' manages over 800 clients and 3000 suppliers worldwide through excellence in rates and quality.
Shan realizes the necessity for Native accents and therefore in collaboration with many audio-visual studiosto provide best language understanding and best prices due to presence in many regions. This is the reason that we offer the maximum languages in the world.
As one can easily understand that audio artists are always on contractual basis and we have added to this by searching and localizing work through various studios worldwide.
We have been providing services such as Sound Designing, Audio Production, Video production, Corporate Video production, 2D & 3D Animation, Event & Conference Content design and IVR production.
Our projects clearly show our efforts to seamlessly merge great ideas with technology thus aimed at leaving a lasting impression.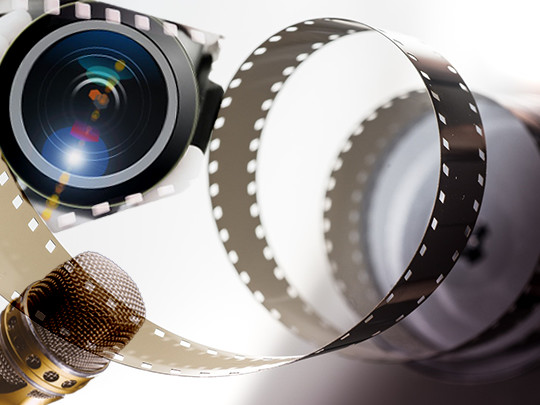 We can never be perfect as there is always room for improvement. So here are some assurances we give to our clients-
We always pick up our phones.
Contactable on phone, whatsapp, skype, website chat and google talk.
Over 99.3% projects delivered on time over 10 years.
We also provide a penalty on non-delivery to clients.
24X6 operation with main infrastructure in India.
It was learnt earlier on that there is no perfection in art and always a scope of improvement – and we do our best to come near good.
SERVICES
Studios
The most modern state of art post-production studio facilities is available 24x6, including editing on FCP, special effects or 3d animations, dubbing or titling.
We can provide you total production solution for your new music video; recording studios with most modern infrastructure for music mixing, composing and song recordings.
Script Writing
The script writing process at Shan is different, thanks to our most talented writers with proven track records in feature films, documentaries, broadcast television, creative advertising, sketch comedy, politics, video games, fine art, business, and journalism. Our writers can polish your existing script or write an original screenplay based on whatever you are able to provide us with, be it a detailed story outline, a thorough verbal description, or a crumpled cocktail napkin sketch.
We provide concept development and script writing services for the following projects:
• TV Commercials• Broadcast Promos• Movie Trailers• Documentaries
• Independent Films• Music Videos• Viral Videos• Brand Videos• Explainer Videos• Corporate Videos• Recruitment Videos• Training Videos• Fundraising Videos• Pitch Videos
E- Learning
Are you a team of E-learning consultants looking for a content production partner orare you an E-learning content developer looking for additional resource to complete your project? We would like to team up with you.
We specialize in E-learning production and have gained substantial experience working with top professionals around the world on various projects.We are among the few that can deliver content on all digital media platforms.
We work on complex games, virtual worlds and rich Internet applications that are very demanding in both design and technology. We bring this depth in design and technology to E-learning Production Services, providing you a distinct competitive advantage.